Top Culburra Beach food spots...and yes, we've tested them all!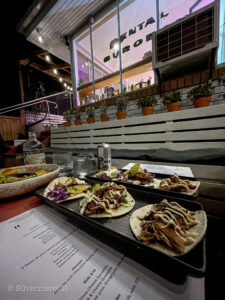 This restaurant has brought some funky vibes to the town. Retro-fitted into an old dentistry, the owners have kept some of the original features which add to ambience. To access Loco Lane, you need to walk through an opening in the wall, (you could easily walk past it if you weren't looking for it), but that just adds to the anticipation! Now the food 🤤 It's to die for. We've been a few times now (who's counting right) and I still dream about the modern Mexican offerings. There is a limited range of food on the menu; tacos, quesadillas, etc, but that's the beauty of this place. We find it better than going through multiple pages of food trying and trying to decide what to order…however, the cocktail menu is extensive and many local brew options too! That's a win for us!! They also have a set menu for $45 which includes a cocktail (double win). This place is pretty popular place, so if you're in town, make sure you book in advance.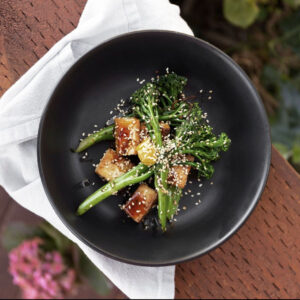 The Butter Factory – Pyree
We drove past this restaurant so many times on the way in and out of Culburra Beach. The historical setting just draws you in, as do they festoon lights and stunning property grounds. As the name suggests, it's literally the old butter factory set next to the old mill (see previous blog). Lush green cow pastures and mountains set this place apart and if you're their at sunset, make sure your camera is handy as it's just spectacular! Inside is just as stunning and warm. Keeping the bones of the old butter factory, the place has been designed so you can get a sense of what it was like back in its hey-day! The food is a little bit fancy and delicious. There is wide range of food for all tastes and the desserts are just divine…we know! The service is super friendly and just what you'd expect from a family owned business. It's a very romantic setting, so if you are traveling with your better half and want a nice night out, this is the place for you.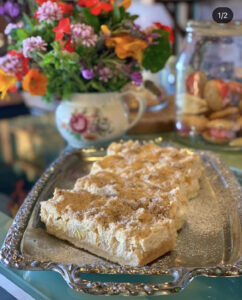 Greensdale Cafe – Pyree
The South Coast of NSW is where country meets the ocean… literally!  So a few minutes drive back down the road is this cute rustic cafe.  Situated next to an old mill and the old butter factory, you have endless views of green grass paddocks and the mountains in the distance. If you're lucky enough the cows will come over for a pat. The cafe serves food you would normally find in most cafés, except it's delicious! We always order the scones (with extra cream) and head outside to take in the country views! Let's be honest, you can't go into the country and not have a scone! The staff super friendly and they will not only accept your human baby, but your furbaby as well.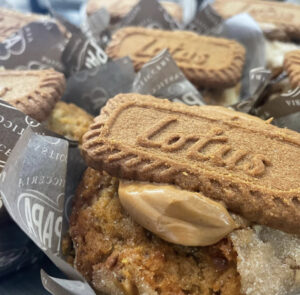 This cafe was a staple for us when we were renovating. Locally owned, they memorised our order and accepted us with open arms. They make great coffee! It's been tried and tested over and over again! They are great for quick take away food like bacon and egg wraps (another one of our favs), as well as a delicious burgers (we can couch for these too)! Recently they've extended opening hours a little later to cater for dinner time, which is great if you want fish & chips for dinner by the ocean….does it get any better!  They also have a little general store section, so if you forget something you can just pop in here and they should have you covered. Our tip is to grab a coffee from them and head down to the beach and watch the sunrise – the serenity!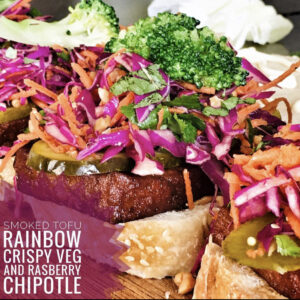 If your stomach is sensitive or you love a good vegan meal, this place is for you. We absolutely love the vibe here. Located in a semi-secret location behind the service station (I know, random), is this beautiful spot that you can sit in the veggie garden and soak in the sun. Their food is freshly made and most of it come from the surrounding gardens.  They also have music on a Saturday there. So you can enjoy your food listening to some local talent. 
This one pulls on the heart strings. Frank's coffee van is situated out the front of the local butcher shop. All profits go to the Illawarra Dog Shelter and they even hold adoption days. They are upbeat and bubbly and make a mean caffeine cup. You'll know where to find it because as there are hordes of people out the front lining up for their daily hit.  We love that idea that this coffee van gives back to community…especially the furbaby community!
Ahhh…the new funky restaurant in town that's so instagramable…you know who you are! The setting is amazing and only a 10 minute drive out of town. If you want some fancy food and a great atmosphere, then this is the place for you.  Situated at the local golf course, one could play a round of golf and then settle in for a nice meal under the canopy of festoon lights with a wine. Well truth be told, Rod played golf and Beth drunk the wine!
Ems Place
Situated in the heart of Culburra Beach is the new cafe in town. Serving delicious little cake treats like scones, lemon tarts and everything else sweet. They also do a cute little breakfast which we love. The cafe has a very homely feel about it and the new owners are just lovely. 
Our first night in Culburra Beach and we didn't plan well. We had no food and didn't realise that most take away shops close at 8pm….remember, we're a small town! Sun to the rescue!! We ordered what can only be described as. Small banquet of amazing Chinese food, coupled with a quick trip to alcohol store several doors down, and we returned to our new home for our first meal…the food was amazing!  It was a bit of a throw back to our childhood years when mum & dad would take us to our local Chinese place for a special meal! Why not get a sweet & Sour pork and make some Culburra memories!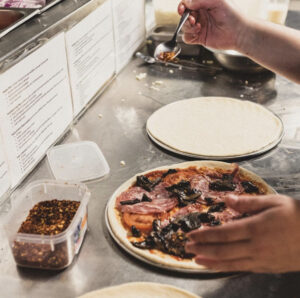 Italian also formed a staple in our renovation diet period…lucky we worked hard nearly every day after eating everything the local community has on offer! Bambino's have your regular and premium pizzas to. The meatball one was outrageously good and by far our favourite – try it!  They also deliver which is just brilliant, although it's 2mins away from anywhere in Culburra. Pizzas are great for those times you don't want to cook or just a night in with family – in fact, we celebrated Rod's 40th birthday with several brown boxes from Bambinos!